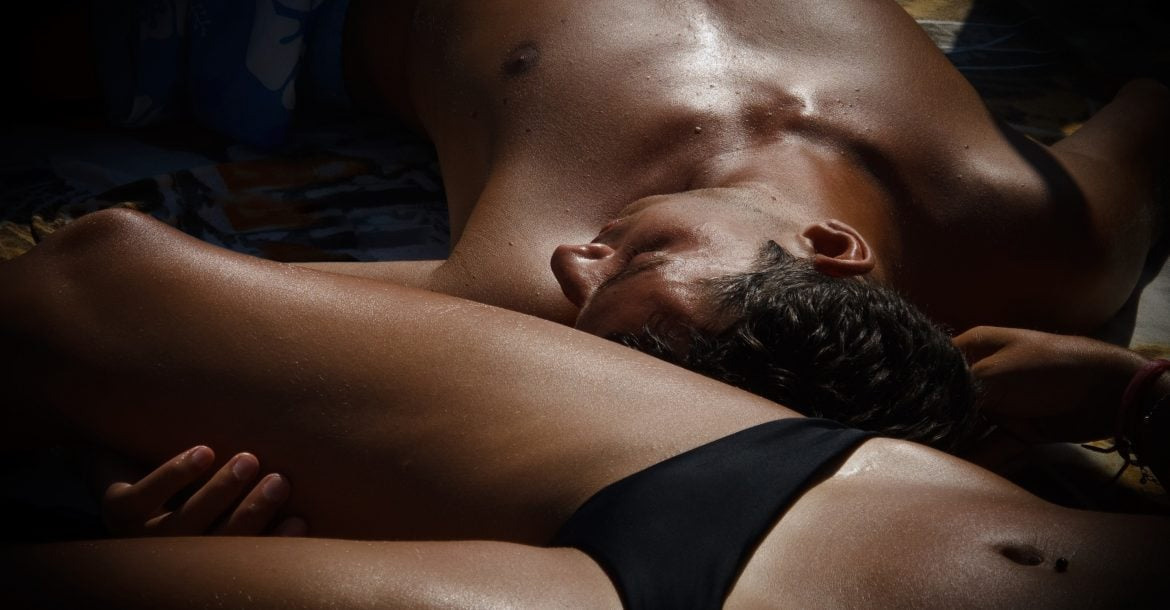 Enjoy our Nuru Massage London Service
If you happen to be in Central London, then surely you should experience a nuru massage from one of our tantric goddesses. We have a safe and discreet haven where we have a luxurious apartment in the heart of London. Because we enjoy devoting attention to you, we request that you should book in advance if at all possible, although we can also deal with last minute enquiries and bookings as well.
Once you have arrived, the space can be kept dimly lit and filled with scented candles and soft music, ready for you to relax into the ambience. We can customize each session for clients to cater to your individual preferences – for example, what fragrance of candles you enjoy, how you would like the massage performed, and what kind of experience you'd prefer. You can coordinate this by liaising with our team through email or simply by calling us and speaking to our receptionist, who will be more than happy to help.
Our London erotic masseuses are experts at all kinds of tantra massage therapies, but of these, nuru massage is growing popular these days, due to it's erotic nature and pure relaxation goal. A lot of sliding and gliding is involved in the nuru experience, which helps in getting respite from aches and pains. During nuru massage, all the muscles tissues of the entire body are worked upon, helping to alleviate pain by softening muscles in the body. As opposed to a standard massage, nuru massage is an entire bodily experience and can be repeated as often as the client would like – daily, weekly, monthly. We enjoy and take care of our repeat customers, and appreciate their loyalty to us, our masseuses, and our company as a whole.
Nuru massage also helps people who suffer from sleep deprivation or sleeping disorders, by assisting clients to fully relax and unwind. It also enhances sexual activity, as this massage is performed on the naked form and is very erotic in nature. Both the masseuse and the client are both nude. When the nude form of a feminine body glides over you, it helps create a very exciting and stimulating form of massage therapy. This form of massage has originated from Kawasaki City in Japan. The word nuru means sliding; and this massage is performed with a gel made out of seaweed instead of aromatic oils, allowing it to be easily removed from the body.
The greatest advantage of nuru massage in London is that, while other oils need a lot of effort to be removed from the body and can be very messy, this gel is both odorless and washes off in seconds after your session, making it great for people that have tight schedules and don't really have much time to hang around after the session and spend time in the shower after a massage experience. It is also great for those clients who come to see us between work meetings and need to slip into a suit, dress, or formal clothing afterwards, as there will be no trace left of any gel with an easy wash. This makes nuru massage a nice change from the massage oils that you normally find, which cannot be so easily removed.
The nuru gel is odorless and tasteless, and is applied by the nude masseuse to your naked body by hand. It is completely safe on all parts of the body. The gel's main component is the sulfated polysaccharide fucoidan, which comes from the leaves of a seaweed plant. Our masseuses use their entire body on you in order to achieve the highest level of relaxation and satisfaction. Our goal is to relieve stress, excite the body, and maintain a professional and discreet demeanor at all times. Our masseuses use every part of their body to provide friction and easing the tension – forearms, hands, and other parts of her body.
Where standard massages can be painful, tense, and uncomfortable, nuru massage offers full-body relaxation and comfort. It is performed on a very specific mattress which helps to alleviate the pressure from a firm, incorrectly placed base. We hold ourselves to the highest standards for professional behavior, sanitation and cleanliness, and complete service to our guests.
Nuru massage is great for those who are wanting to expand their sexual horizon. You'll leave feeling relaxed, enlightened, and open to new sexual experiences, along with a total body relaxation that you haven't felt in years. No need to feel timid or shy around our masseuses – they are experienced in the art of discretion, sensual motion, and will work with you to find the right fit of your session. Our goal is to harmonize the mind with the body – relaxing the brain, but also experiencing perfectly languid muscles.
In short, getting yourself a body slide massage is good for your sexual health, as well as your overall health point of view. This is why it's a good thing to get yourself a sexy nuru massage in London with us, with full discretion. We encourage all customers to enjoy our services and welcome any gender, age, body type, and experience level. Whether this is your first time, or the hundredth, we look forward to servicing your needs. Our masseuses are available every day of the week and you can choose from a sensual incall in the Paddington area of West London, or (if you are near the city), try our Liverpool street parlour to experience the joys of this therapy with us!
Our Nuru Massage Guarantee
We guarantee that we only use the very highest quality materials for this type of oriental style massage and this means that the gel we use is the highest grade nuru gel on the market. Along with this, you will see that we only offer this as an incall massage at either our Paddington or Kensington massage parlours. This is because we make sure that the proper mattress is used at all times and this is difficult when doing the massage as an outcall service.
We guarantee an experience like no other, where you can completely relax into the feeling of the sensual skin-on-skin contact. Whereas most massage parlours have strict dress codes that feel more like hospital attire than clothing, we offer a purely nude experience. No need to feel embarrassed, restricted, or uncomfortable – our models are professional, attentive, and can cater to any experience you are looking to have. If this is your first time, we will walk you through the process and make sure that you understand the guidelines and restrictions, along with our suggestions for how to enjoy each session fully.
It is because of our attention to detail with our body-to-body nuru massage service that we have so many repeat clients that use us exclusively for this Japanese style of massage.
The Wonders of Nuru Therapy
This really has become a guilty pleasure for lots of our clients and it seems all of our clients are returning for more and more of this very sensuous and intimate form of massage. Our masseuses enjoy creating not just a positive experience, but a professional relationship with our clients. They learn and adapt to each specific client's requests. We invite you to try out all of our masseuses to find the right fit for you, and your body.
To book your Nuru Massage in London with one of our highly skilled and attentive Goddesses please call us on 07534 277 705 TODAY !